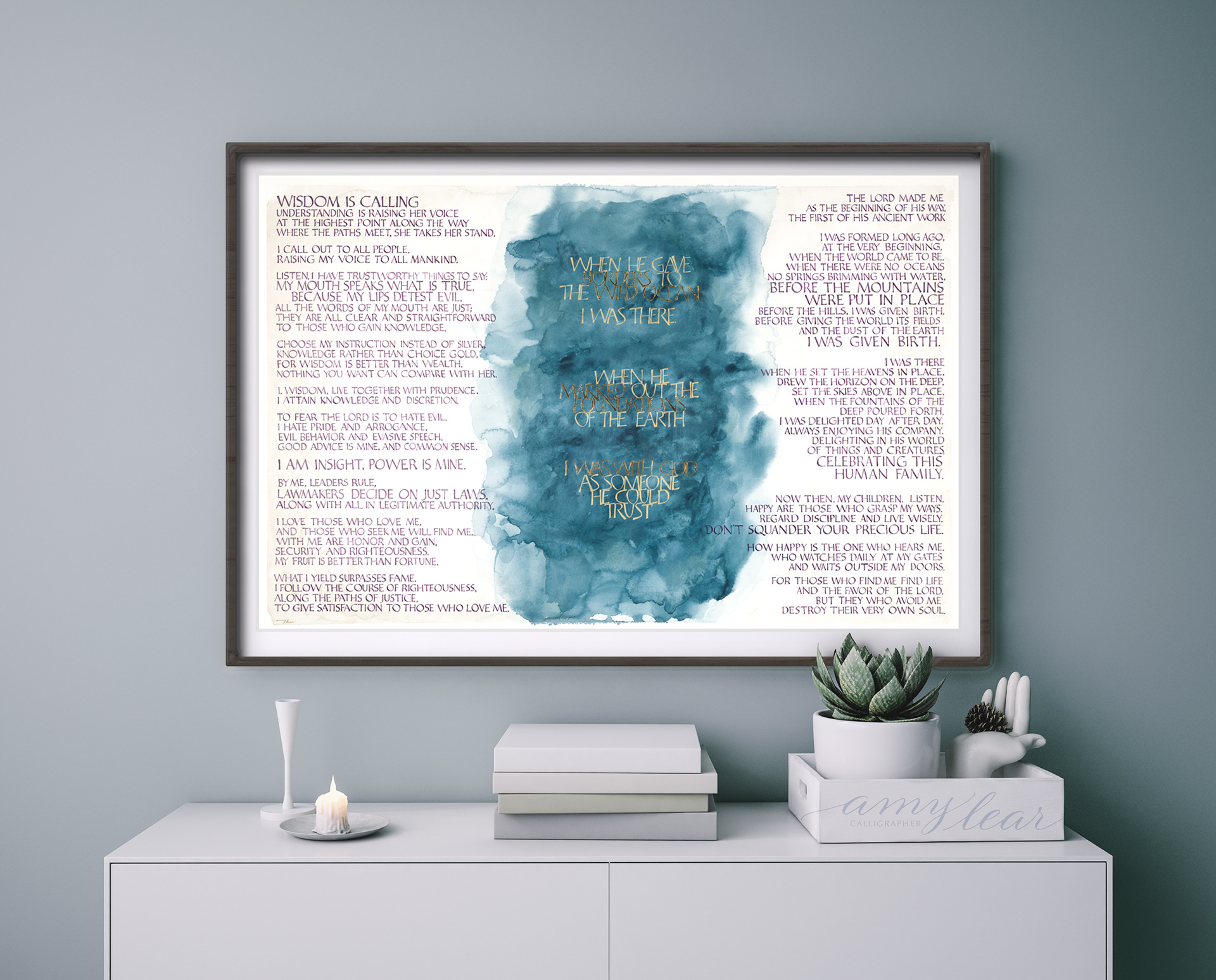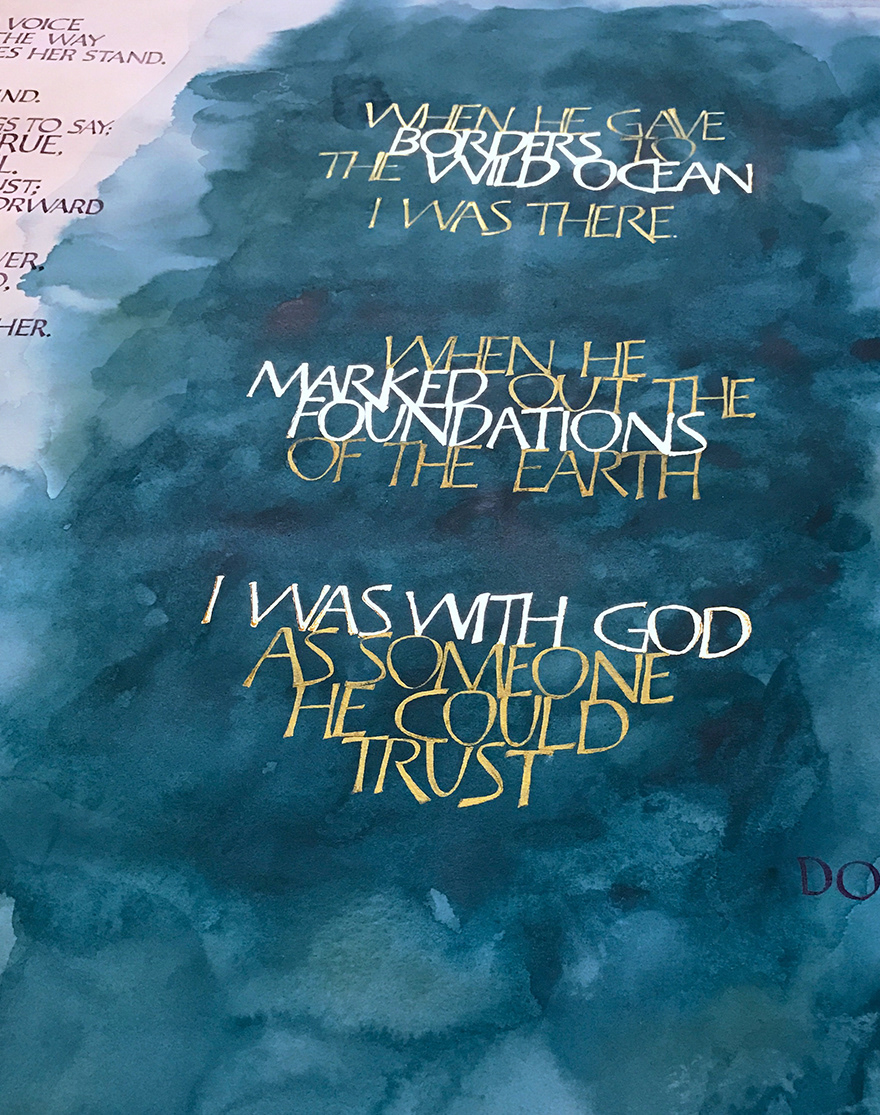 Part of a large artwork, Proverbs 8.
Wisdom was the first of God's creations; there when the earth was made within the enveloping womb of the Holy Spirit. That womanly image inspired this artwork. It is the eighth chapter of the book of Proverbs in its entirety.
This chapter tells the story of Wisdom, a woman who leads all people to learn discretion, pursue justice and follow the Lord's instruction. Why would someone listen to her? She states her background, as witness to the creation of the world, as the basis for her expertise. She points all of mankind to the beauty of our planet and asks us to listen.

As a person realizes that they have a limited view of the world, they pursue what is larger than themselves. The correct direction of that pursuit is to look to our past and our Creator, who holds the future in His hand.

The background is a mixture of watercolor and gouache. Lettering is done in 24 karat gold and Turner's Acryl Gouache.